…starts with production all the way to the plate we eat from ("field to fork"), including manufacturing, trade and gastronomy.
Food must comply with the rules – i.e. fulfill what has recently become known as "compliance": it must be produced in accordance with food law regulations and labeled correctly and in a way that is easy to understand for the average consumer.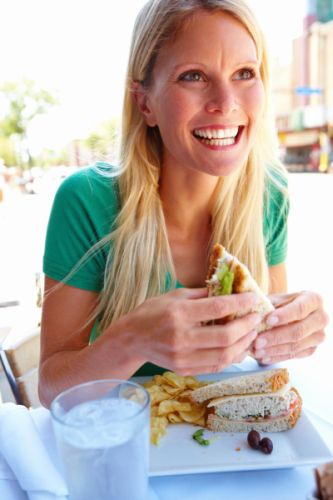 The free movement of safe and wholesome food on the basis of common rules is a principle of European food law. There are high requirements in Europe to protect the health of consumers. Therefore, everyone involved at all stages of the food chain, i.e. from production, processing, transport up to and including sales and gastronomy, is required to work at least within the framework of the legal requirements, according to precautionary risk considerations and on their own responsibility.
Food must be safe: in retail, in sales, from fine restaurants to individual snack bars, to your own fridge and kitchen shelf.
Food must not be incorrectly composed or labelled.
Checking of marketability
In working with Food & Cosmetic Consult GmbH you will find help and assistance in the context of a marketability check having urgent questions of "compliance", such as:
are my products correctly composed – with regard to permissible recipe components, allergenic components, use of additives, nano-substances, "botanicals", novel food ingredients or new active ingredients,
are my products labeled correctly – with regard to adequate labeling when checking and developing the required German labeling,
are my products correctly categorized – with regard to the appropriate product category for questions of delimitation and assignment of appropriate sales designations (product name),
are my products correctly registered – with regard to necessary announcements to authorities, offices, organizations in Germany, in and outside the EU,
as well as hygiene, HACCP, quality assurance, supplier audit.
Be it that your company produces food, beverages, dietary supplements or dietetic foods, you want to import them from abroad to Germany or Europe, or you want to trade them and recognize and avoid mistakes.
Be it that after completing a marketability check you need to have a marketability certificate ("free sales certificate") for submission to authorities or for presentation in retail.
Be it that you want to establish quality agreements with your suppliers and subcontractors and check compliance with them, or you want advice and run internal audits on a quality standard such as IFS, DIN 22,000, organic quality.
Be it that you are interested in new product developments.
We are happy to assist you with advice and deeds.
Yours,
Josef Wahler
state certified food-chemist publicly certified senior expert
by the Chamber of Commerce for Munich and Upper Bavaria publicly appointed and sworn expert for food, dietary supplements, cosmetics: declaration, composition, delimitation, quality assurance in the food industry
approved cross-checking expert for food and cosmetics