What is a supplier audit?
A supplier audit is an evaluation of a supplier, which is carried out on site also without prior notification, in order to determine the quality of the services.
Performance criteria to be applied include: Order processing/order fulfillment, ability to deliver, reliability, adherence to quantity, adherence to delivery dates, qualification and commitment of employees, compliance with a quality management system, compliance with food law regulations and hygienic regulations such as HACCP, certification according to a standard such as DIN 22000, IFS, eco (for eco products, supplier audits are already part of the legally defined mandatory scope), etc.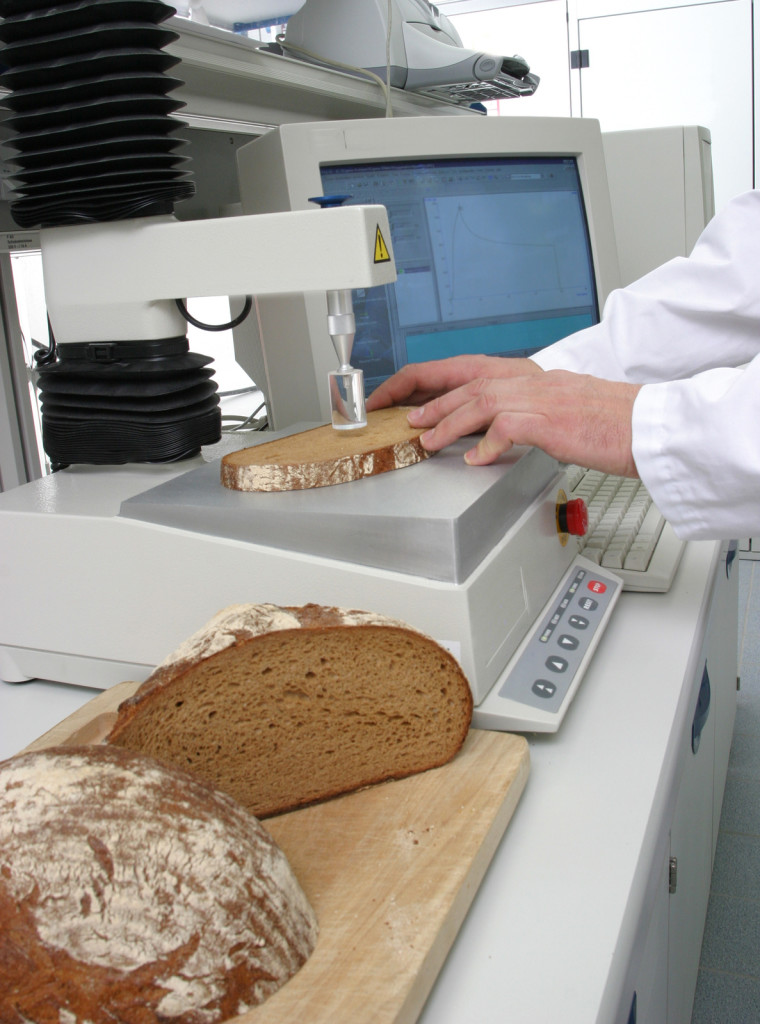 A supplier audit can be carried out on an event-driven basis (e.g. in the event of an accumulation of complaints) or on a random basis and should cover the entire supply chain. It looks at product quality as well as the processes and risks in the organization of quality assurance from the beginning of the food chain and early prevention of complaints and failures.
What is the purpose of a supplier audit?
A supplier audit reveals the competence of suppliers and should be the basis of all purchasing contracts and contractual relationships in order to enforce one's own quality requirements in the sense of comprehensive supplier management in partnership cooperation with suppliers, with the aim of manufacturing products of the highest possible quality and achieving the best possible customer satisfaction.
Subsequently, supplier performance can be evaluated more clearly, repeat errors can be avoided, possible improvement potential can be identified, and a common performance orientation can be better coordinated.
Objective performance status and efficiency of a supplier are documented. Identified deficiencies from supplier audits lead to corrective actions and thus to continuous improvements in the company's own quality management system in order to increase food safety.
One of the most important issues is the simplification of the company's own inspection of incoming goods. This can be limited to formal criteria, such as identity, quantity, deadline, packaging, obvious defects, since the quality of delivered products and compliance with specific quality criteria is defined within the framework of purchasing contracts and other quality agreements and verified by means of supplier audits.
A supplier audit essentially follows the same rules as all quality audits. Using a meaningful and comprehensive checklist, performance criteria and product requirements to be demanded from the supplier are queried and the type and scope of compliance documented.
Consulting services supplier audit
What does Food & Cosmetic Consult GmbH help with in the supplier audit?
The range of services offered by Food & Cosmetic Consult GmbH as an expert office includes special consulting services regarding:
creation and application of a checklist with questions about price and conditions, production, adherence to delivery dates, transport logistics, etc.,
creation and application of a checklist with questions on raw materials and packaging materials, food law requirements and hygiene,
creation of a supplier declaration to be completed by the respective supplier for each product, which serves as a prerequisite for proper labeling and lawful distribution of food.
In addition to planning and conducting on-site supplier audits, our services also include planning, initiating and conducting company-specific supplier negotiations.
Furthermore, we visit companies on site to determine, for example, whether the hygiene regulations (GMP) in food production, processing, transport and storage are adhered to, or whether the legally required specifications according to HACCP are implemented and adhered to. If an HACCP concept does not yet exist, we assist in its creation, introduction with the help of checklists and implementation. After an affirmative on-site audit, we issue HACCP certificates.
Good personal supplier relationships can be of great advantage. Subsequently, the supplier audit is more than just an objective control and monitoring measure, because it enables transparent supplier selection and sustainable improvement of product quality, but above all it facilitates inspection of incoming goods.
For national, if necessary also Europe-wide and international examination of supplier quality and origin of the raw materials, the external involvement of the Food & Cosmetic Consult GmbH as expert office offers itself, in order to evaluate neutrally and independently the quality requirements for raw materials, storage, transport and documentation.
Please note that you can contact Food & Cosmetic Consult GmbH in the following languages: English, Spanish, etc.
Audits under private law, including the control of suppliers and raw materials used, count as additional control services required – also from an official point of view -, and fall within the primary responsibility of the food business operator to properly guarantee food safety.
You are of course also welcome to use the contact form to get in touch for a non-binding orientation call.
For free initial information, we are also happy to offer a callback service.