Even with the availability of a varied diet …
… the ideal case of supplying all population groups with all the nutrients and vital substances required for normal development and the maintenance of health is not always given. This being so, food and dietary supplements serve to supplement the daily diet in dosed form.
In principle, food supplements are always regarded as food and accordingly have food-typical properties as well as nutrition-specific, physiological effects. Under European law, food supplements "may contain a wide range of nutrients and other ingredients, including but not limited to vitamins, minerals, amino acids, essential fatty acids, fiber and various plant and herbal extracts".
Type and amount of permitted vitamins and minerals are regulated in a positive list. Type and quantity of "botanicals" has not yet been conclusively regulated in the EU; in the meantime, various Member States have drawn up lists of permitted plants for the manufacture of food supplements.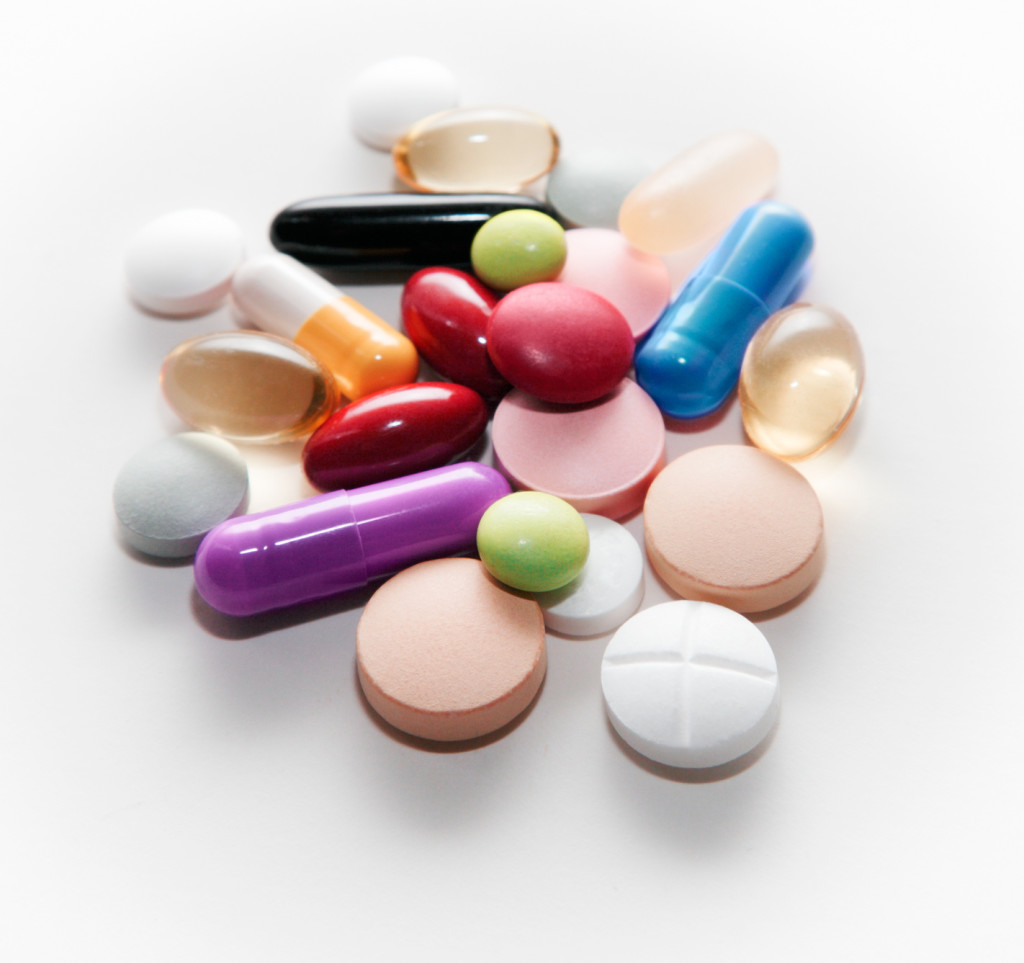 Food supplements are generally not subject to approval.
However, special conditions and legal regulations apply to import, production and distribution. For this purpose, Food & Cosmetic Consult GmbH offers extensive consulting services.
Compliance with the various legal provisions is subject to the duty of care of the manufacturer, importer or distributor:
1) Labeling
In addition to various mandatory labeling elements, such as: minimum shelf life, justification of property of the food supplement, list of ingredients, nutrient table, net quantity, the declaration must be made in German.
2) Obligation to notify the Federal Office of Consumer Protection and Food Safety (BVL)
Since May 2004, food supplements must be notified to the Federal Office of Consumer Protection and Food Safety before they are placed on the market for the first time. From there, they are transmitted to the Federal Ministry of Food, Agriculture and Consumer Protection and the supreme state authorities responsible for food monitoring. The notification can be made in writing or online. Please do not hesitate to contact us if you have any questions or require assistance in completing the form.
3) Food supplement property
Food supplements may contain other nutrients or other substances with nutritional or physiological effects beyond the permitted vitamins and minerals. The following conditions and regulations apply here:
the vitamins and minerals permitted for the manufacture of food supplements are regulated in an extended positive list.
amino acids for nutritional purposes are, for the most part, no longer subject to the restrictions of the previous German additive regime since 1.1.2010.
regarding ingredients, it must always be checked whether these are:

permitted, (predominantly) food-typical ingredients for nutritional-physiological purposes,
permitted or non-permitted additives (according to the positive list of additives that may be used in production),
novel foods (novel food substances), for which separate regulations apply,
unauthorized medicinal substances.

plant parts and herbs ("botanicals") used are subject to a differentiated assessment, as are mushrooms or algae,
for food supplements which are considered as not marketable in Germany, e.g. because they contain certain nutrients and other substances or because the dosage of individual ingredients exceeds certain limits, but which are legally on the market in a member state of the European Community or in another state party to the Agreement on the European Economic Area, it is possible to apply for a so-called general ruling according to § 54 LFGB or an exemption according to § 68 LFGB.
Special: Plants and plant preparations "botanicals"
There is still no comprehensive harmonization at the European level with regard to the assessment of plant substances in foods and, in particular, food supplements under food law. For this reason, different approaches exist in the EU member states with regard to the evaluation of plants and plant parts.
In some Member States there are nationally valid lists of plants prohibited in food as well as lists of permitted plants, while in other Member States there are currently only guidelines for the use of plants in food and their maximum permitted content. The regulations of individual countries even contradict each other in some cases: While some Member States have established a maximum permitted content of a particular plant that is close to the minimum therapeutic content for herbal medicinal products, other Member States have established a significantly lower maximum permitted content of the same plant in food, or it is already considered a medicinal product in another Member State.
Thus, obstacles to the free movement of goods between the Member States of the European Union arise if a product may be lawfully marketed as a food in one Member State, but is considered a "marginal product" or even in violation of legislation in another Member State. However, the principle of mutual recognition in the EU states that foods and food supplements that do not meet national requirements in one Member State with regard to the content of certain plants or plant preparations, but are produced in another Member State of the European Union or integrated states of the European Free Trade Association and/or are legally marketed there, may be marketed in compliance with the applicable European rules on mutual recognition of goods.
The following national lists exist for food and dietary supplements made from or containing herbal preparations:
in Germany, the Federal Office of Consumer Protection and Food Safety (BVL) compiled a list of substances in 2013, which contains around 590 entries with statements on the risks of plants and plant parts.
in Austria, the Austrian Food Book IV edition contains a recommendation of the UK Food Supplements (NEM) on 51 plants and plant parts that are not used in NEM, as well as a recommendation of the UK Food Supplements (NEM) on 14 plants and plant parts for use in NEM without quantity restriction.
in Belgium, Notification No. 2015/162/B (Royal Decree amending the Royal Decree of 29.8.1997 on the manufacture of and trade in foodstuffs containing or consisting of plants or plant preparations) contains a positive list of 645 permitted plant species and a prohibited list of approximately 390 genera and species of plants.
Bulgaria has a negative list of 120 plants whose use in food supplements is prohibited.
Denmark lists almost 200 plants and fungi in a positive list.
in France, Notification No. 2012/0728/F (Decree of 24.6.2014) contains a positive list of 548 plants approved for use in food supplements and the conditions for their use.
in Italy, Notification No. 2017/276/I (Decree of 9/7/2012) contains a positive list of 1,182 plants and preparations for use in food supplements, as well as the requirements to be observed to ensure their safety.
in Lithuania, Notification No. 2014/175/LT contains 187 names of ingredients of plant origin in a negative list.
in Romania, Notification No. 2015/0152/RO contains a list on the processing and distribution of 2647 medicinal and aromatic plants used directly, partially processed or further processed in the form of pre-dosed food supplements.
in Sweden, 170 plants and plant parts are considered unsuitable for use as food.
in Spain, the SCO/190/2004 regulation contains a list of 197 plants whose sale is prohibited or restricted.
in Turkey, there is a list of 643 plants with permitted and prohibited plants.
In addition, the Scientific Committee of the European Food Safety Authority (EFSA) has summarized plant lists of the Member States (Compendium of botanicals. EFSA Journal 2012;10 (5):2663). This plant list is informative in nature.
Attention: Approval for food supplements!
It often happens that imported products do not comply with the required legal regulations in Germany or the European Union due to a deviating foreign legal situation and are therefore not marketable in Germany or the European Union and thus may not be sold.
Often, innovative products in particular from the USA or China are problematic, as generous regulations apply to supplements, or occasionally pass through customs unchecked, but may contain ingredients in their composition that are banned in Germany or the European Union due to stricter consumer protection reasons, and/or have inadmissible statements and/or scientifically untenable or misleading claims are attributed to them, and/or the labeling is incomplete or even in a foreign language. Again and again, even inadmissible pharmaceutical substances are found in so-called weight loss products.
Often, products newly launched on the market as food or dietary supplements are also on the borderline between medicinal products, novel foods, and medical devices.
Products with pharmacological effects and properties untypical of food are generally considered to be medicinal products/medical drugs.
In the borderline area, classification as medicinal products is to be avoided for food supplements, since, as a rule, approval as medicinal products is not given and an (expensive and lengthy) registration procedure for registration as medicinal products is also not intended. Thus, product claims, especially for "dual-use products" on the label and in the accompanying material are to be reviewed and formulated in such a way that a safe use as a food is given and a clear product classification as a food supplement can be assumed.
Consulting services food and dietary supplements
Product checking to determine marketability in the manufacture, import and distribution of food and dietary supplements
The range of services offered by Food & Cosmetic Consult GmbH as an expert office includes the services described under consulting services marketability check.
In addition, we offer special consulting services for food and dietary supplements with regard to marketability in the German-speaking countries Germany, Austria, Switzerland, and partly Belgium and Luxembourg with regard to:
queries of delimitation: in delimitation to dietary foods or foods for special medical purposes, which are useful for the patient in the case of certain diseases or pathological complaints and must be geared to their special nutritional needs,
checking of the formulation for permitted ingredients according to type and dosage, additives, allergens, "botanicals", "gene food", nano, novel food ingredients, organic quality, and revision of the composition if necessary,
checking and evaluation of raw material specifications,
selection of any necessary analysis parameters and performance of lab tests in cooperation with accredited laboratories. Subsequent evaluation and interpretation of the analysis results,
requirements and framework conditions for first importers into the EU and Germany, as well as manufacturers and distributors within the framework of food and hygiene regulations = "compliance" to food legality, as well as advice on necessary steps as a first importer into the EU/import to Germany and on the implementation of reporting requirements (regulatory work),
checking, creating and revising the mandatory labeling on container and package (correct and complete),
questions of marketability of product or individual ingredients in Germany/Austria/Switzerland/Europe,
checking, creating and revising voluntary advertising claims,
checking of compliance with packaging regulations,
expert opinions on special issues and complaints (counter opinions),
iussuance of marketability certificates (free sales certificates).
Please note: Written checking reports and hints relating to labeling elements are given in German. We will only provide a written translation into English for an additional fee if expressly requested. We can conduct verbal advice and discussions in English.
You are of course also welcome to use the contact form to get in touch.
For free initial information, we are also happy to offer a callback service.