Product checking to determine the marketability of food in Germanspeaking countries
As part of a marketability check for "food compliance" – compliance with foodrelated laws and regulations – or for special questions, we create:
Product testing (composition, labeling, regulatory),
certificates of marketability,
certificates of hygiene compliance,
expert opinions / statements,
damage assessments.
A need for advice and assistance which we from Food & Cosmetic Consult GmbH meet, exists for:
all those involved in the food chain: production, processing, storage, transport, retail trade, online trade, other forms of distribution
domestic small and medium-sized companies in the food, diet and nutritional supplements industry
importers to the European Union and the German-speaking countries Germany, Austria, Switzerland, parts of Belgium and Luxembourg.
This begins with import or better even already at the stage of product development, composition of the recipe, classification and labeling of the product, resp. hygiene and quality management throughout the production and processing chain, in terms of food safety from "farm to fork".
The products and operational requirements should be constantly adapted to the required extensive European food law regulations and special regulations in the German-speaking countries, so that the respective products can be placed on the market commercially without objection and sold as safe food.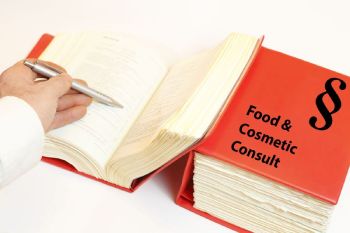 Marketability with regard to the correct classification, permissible composition, labelling, quality, safety and compliance with the packaging regulations must be ensured by the importer, manufacturer or distributor as part of due diligence and required personal responsibility.
In general, as a first step, we offer our clients to use our cooperation questionnaire to determine the scope of advice needed and to receive our offer for such work. Please request this questionnaire by email via our contact page.
Please check with our support and assistance:
are all your products correctly classified and do all your products have a legally compliant composition?
are all your products labeled correctly in German?
are all your products announced or registered accordingly?
do you need a certificate of marketability ("free sales certificate")?
do you need a hygiene conformity certificate HACCP?
do you want to carry out a supplier audit or quality audit?
do you want to carry out a weak point analysis, risk assessment, protection against "food fraud"?
Scope of our consulting service
We will discuss the scope of our consulting service in person or by telephone, or we see this from the documents sent to us confidentially. We carry out the initial inspection of documents such as product descriptions, declarations, labels (drafts) and other information, including labels in foreign languages, free of charge for the purpose of preparing an offer.
Our subsequent work for you after acceptance of the offer can usually also be processed by telephone or e-mail. In principle, an expense fee or a fixed sum for our expenses shall always be agreed upon beforehand.
We also offer an one-hour consultation on general questions relating as a first orientation to your topic, to product design, to raw material management, to food law requirements for you as an entrepreneur, etc. which we can conduct in person, by telephone or via video streaming. We charge a flat fee for this. As a preparation and decision-making aid to make you aware of all the tasks that you might be confronted with in regard to product checking, creation of a valid German label, etc., we recommend this option, especially if there is little knowledge of food or cosmetics law or if some basic questions for newcomers need to be clarified. Please contact us for further consultation and to arrange an appointment.
If you as a manufacturer or importer have adequate documents at hand, laboratory tests may not seem to be necessary. However, we might propose the testing of selected critical parameters and interpret the laboratory data obtained. In such cases, we work together with an accredited laboratory.
In case of more complex questions, experience has shown that it makes sense to conduct a consultation in person or via video streaming, since most of the questions are customer-specific and detailed explanations may be required. Please note that we can also conduct meetings and consultations in English or Spanish. However, we always prepare our test reports and drafts in German.
In special cases, a meeting on your company premises is also advisable against reimbursement of travel expenses.
You are of course also welcome to use the contact form to get in touch. For free initial information, we are also happy to offer a callback service.